Staff
I take customer service very seriously. So does my staff. Together, we are committed to providing exceptional customer service to all of our clients.
If you need to schedule an appointment or request any other service, please let us know. We will respond promptly.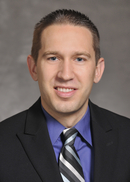 Rick Timothy Fifrick
Associate Financial Advisor
Office 414-389-8927

Rick grew up in the Sheboygan area and attended the University of Wisconsin-Milwaukee. He graduated with a degree in social work and joined Northwestern Mutual in 2011 as a financial representative. Later that year, Rick joined the Carlson team as a registered associate financial representative. Rick is licensed in both insurance and investments. In his free time, Rick enjoys attending various sporting events around Milwaukee and tries to get out on the golf course whenever he can. 
Rick is responsible for:
Internal office matters, planning, and analytics for clients
He is the primary contact on the team when drafting comprehensive financial plans
Investment operations
Assisting Underwriting operations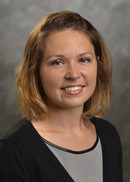 Lindsay Louise Stair
Associate Financial Representative
Office 414-389-8930

Lindsay grew up in the Manitowoc area and attended the University of Wisconsin-Green Bay. She graduated with a degree in Psychology and Human Development and joined Northwestern Mutual as the SET Team Lead at the end of 2013. In her free time, Lindsay loves to travel, stay active with her dog, Rudy, and spend time with family and friends
 Lindsay is responsible for:
New business processing, including underwriting administration, application review, and client correspondence
Client file maintenance, including document copies, case note transcriptions , and file organization
Research and preparation of forms for client service
Case preparation, including creation of illustrations, planning analyses, and other presentation materials
Maintaining resources in the office for representative and client use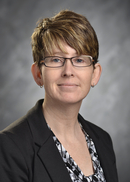 Kristin B Belzer
Associate Financial Representative
Office 414-368-1670

Kristin joined the team with Northwestern Mutual in 2001. She began working with Chris Fugman's team in 2012 as Associate Financial Representative & Director of Operations, and in May of 2017 joined the Carlson team to support new Financial Representatives in getting off to a fast start. Kristin is Life Insurance, Accident, and Health licensed. She lives in Port Washington with her husband, Gary, and their two sons, Colton and Gavin. Kristin enjoys spending time with her family and traveling.
Kristin is responsible for:
Underwriting operations
Information and service to insurance policies
Supporting our Team
Assist with day to day operations
Coordinating medical examinations for clients